Country House Safari Experience
Our Country House rates are inclusive of accommodation, meals, game drives and selected house beverages. 
Guests are greeted on arrival at Amakhala's Leeuwenbosch Country House with refreshing hand towels and served drinks in the lounge or on the pool deck overlooking the swimming pool. While baggage is delivered to their room and their vehicles valeted, guests are advised of their itinerary as follows:
Afternoon/Evening Game Drive
| | |
| --- | --- |
| Summer/Spring Months (October - March) | 4:00pm |
| Winter/Autumn Months (April - September) | 3:30pm |
Light snacks in the form of delectable sweet and savoury pastries are provided half an hour before the game drive is to commence at the main lodge. Bottled water, beverages and light snacks such as biltong are provided en route and the vehicle will stop in order for guests to alight and enjoy a sundowner at sunset.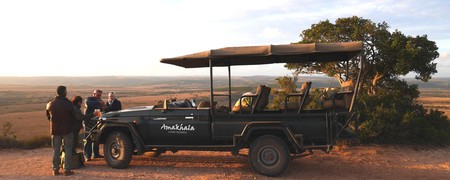 Dinner
Dinner may consist of either a three course meal served by the crackling fireplace in the warm atmosphere of the dining room or an informal bush braai/barbecue served under the stars. Barbecues are presented in a buffet style with a spread of salads and/or hot vegetables and barbecued meats (chicken, beef, ostrich, or venison).
After enjoying dinner, guests are invited to socialize until the small hours of the morning or to retire to the comfort and luxury of their suite. Whatever the preference, they will awaken to the chorus of an African dawn and ready for another day of adventure!
Morning Game Drive
| | |
| --- | --- |
| Summer/Spring Months (October - March) | 6:30am |
| Autumn/Winter Months (April - September) | 7:00am |

Guests are served coffee, tea and cereals and yoghurts in the manor house half an hour before a game drive commences. The duration of a game drive is usually 3 hours depending on the amount of time spent stationary while viewing game. Game rangers will halt whenever requested and share their expertise with guests. Game rangers will also stop and allow guests to alight from the vehicle for a steaming cup of coffee which is traditionally enjoyed with rusks (a south African biscuit).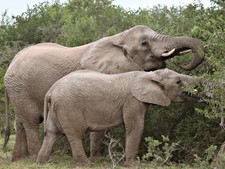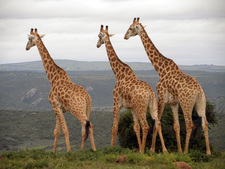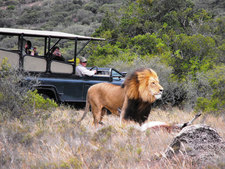 Brunch
On returning from the morning game drive, guests have 30 minutes at their disposal to freshen up before brunch is served. Breakfast/brunch is usually buffet style with a choice of fresh fruit,  as well as sweet pastries, toast and jams. Following this, a full cooked breakfast is available.
After brunch guests relax at the refreshing pool or enjoy a nap after the excitement of the game drive, depending on their preference. We ensure that guests have enough time to relax and we strive to accommodate every need. Books of an African theme, cards, boardgames such as chess as well as internet facilities are available in the main lodge for guest convenience.